FREE VIRTUAL CONSULTATION – CALL 561-693-8843 – CORONA DISCOUNT
Call Us Today:
561-693-8843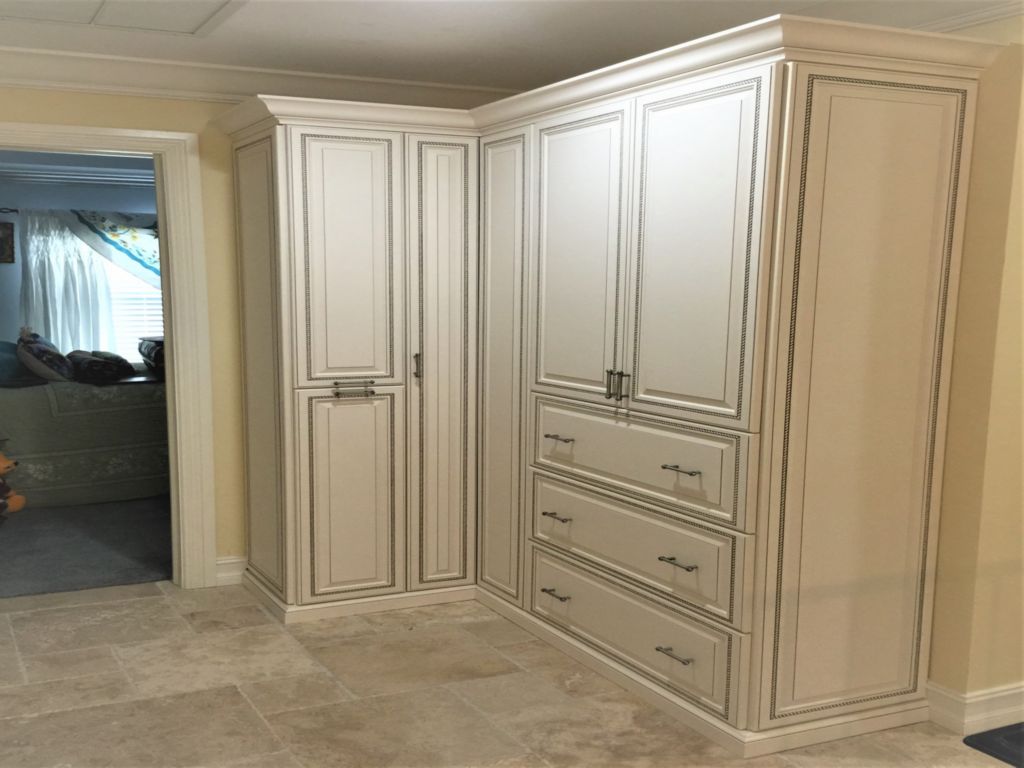 Closets by Angie specializes in:
Custom Closets
Home Offices
Wall Units
Laundry Rooms
Wall Beds
Garage Organizers
…and much more. Our experienced and talented designers can customize any space in your home and transform your ideas into reality. The foundation of our success is our commitment to meeting the unique preferences of our customers. Our design team is wholly focused on creating connections and welcoming input so that we can create a completely customized space to fit the storage and organization needs of our clientele. Our highly trained installers are ready to handle any challenges they may face in order to exceed the expectations of our clients. We use only the best materials and practices in the construction of your design. Our materials and hardware are manufactured by the leading companies in the industry and are guaranteed to be durable, stylish, and practical.
WHAT TO EXPECT AT YOUR FIRST APPOINTMENT
During your first consultation, one of our highly trained designers will introduce you to the innovative world of organization systems. Your design consultant will discuss your ideas and vision, offer suggestions, and guide you through the process of choosing your new closet system. Your design consultant will measure all spaces to make sure your new custom system maximizes your space and storage specifications, as well as meets your style preferences and budget. You will also be presented with a palette of colors, accessories, and hardware to choose from. Everything is done with our client's happiness as our top priority.
FOLLOW-UP CONSULTATION
After your initial consultation, your Closets by Angie design consultant will create 3-D plans for your review. You will then be able to discuss these plans with your consultant and share any changes or upgrades you would like to make. Your consultant will continue working with you until you are completely satisfied with the design plans. Your design will be unique to you and your needs, and we are absolutely able to work within your budget to give you the design that will make you happy.
TIME TO GET CREATIVE IN THE WORKSHOP
Next, your design plans will be delivered to our engineers who will analyze the specifications, measurements, and construction logistics to ensure that the project is structurally sound and can be created as intended. Any tweaks or alterations will be conveyed to the customer for approval before continuing. Finally, your project will be sent to our shop where the magic happens.
READY SET GO!
Now it is time to get excited! Our expert installer will see your dream through to its fruition by expertly installing your new custom designed system. Our Closets by Angie installation team prides itself on top-notch craftsmanship, professionalism, and meeting our installation timelines. We are committed to meeting our timelines for project completion so you will get to quickly enjoy your new closet systems. Once we are finished, you will get to enjoy your new organizational systems which you helped to design. Now that's exciting!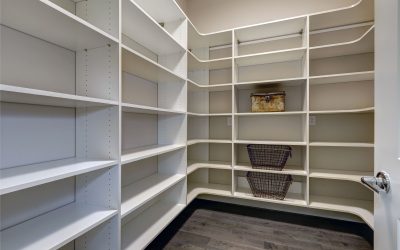 Making your closets, garages, and office spaces more attractive and spacious is our specialty. Once we understand our clients' goals for a project, we are able to present visual design options for them.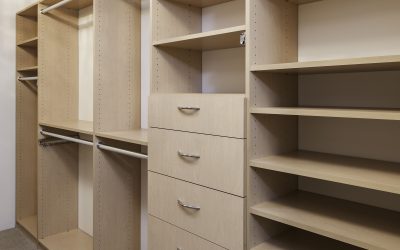 We pride ourselves on providing the highest level of customer service to our clients. We take the time to listen and understand their specific needs so we can provide the appropriate storage solutions.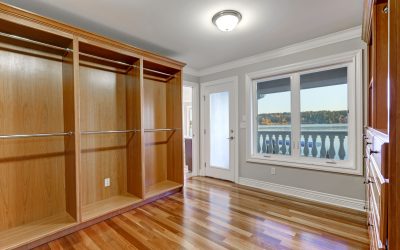 Your closets will have more storage space and look more attractive at the same time. Upgrades in closet designs do not only improve the value of your home, but increase your quality of life.