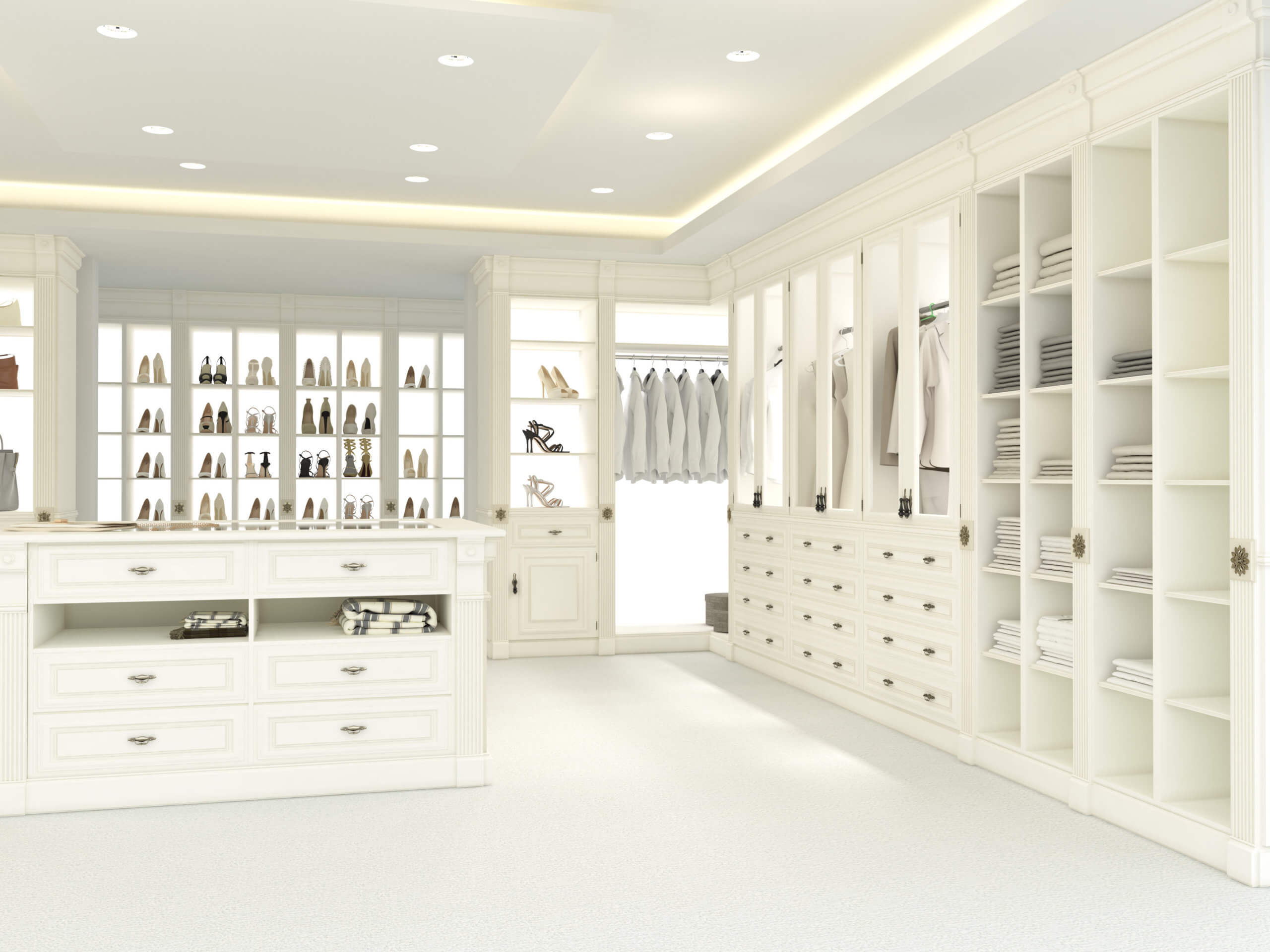 06 Apr

Let Us Help to Get Your Closet Looking Great

With Closets by Angie, you can have the beautiful and organized closet that you've always dreamed of! This will improve your daily quality of life, and make you feel better every time you get dressed. Helping you get that beautiful closet is our passion. Contact us today for questions or to start an initial conversation about your needs and wishes.

We are able to help you add cabinetry to any area to utilize the space most efficiently as well as in an attractive manner. With over 20 years of experience in working with clients to make the most of their storage space, we have what it takes to help get the job done properly and efficiently.

Our consultation and advice will always be targeted toward your goals and wishes, and we believe in keeping prompt appointment times. We work patiently with each individual until he or she is completely satisfied with the design. Besides offering expert design for closets and storage space, it's our customer service that sets us apart from the competition, and keeps our customers coming back to us.

Our pricing is competitive in the industry and we are able to work within any budget. There is no consultation fee, and, of course, we will give you a free in-home estimate which can include a first-time buyer complimentary accessory package.

We also offer 3D computer design modeling so that our clients can get a true visual picture of what their storage space will look like upon completion. Our expertise is not only closet design, but also garage and office or wherever you have space that needs cabinet organization.

We have been proudly serving the West Palm Beach area for over 20 years. We are licensed, insured, and dedicated to helping you have more organized closets, offices, and other spaces to improve your quality of life and work.

Do you have questions about our services? Or would you like a free consultation? Give us a call today: 561-693-8843

We want to be your trusted partner for home and office organization design. We look forward to speaking with you soon.